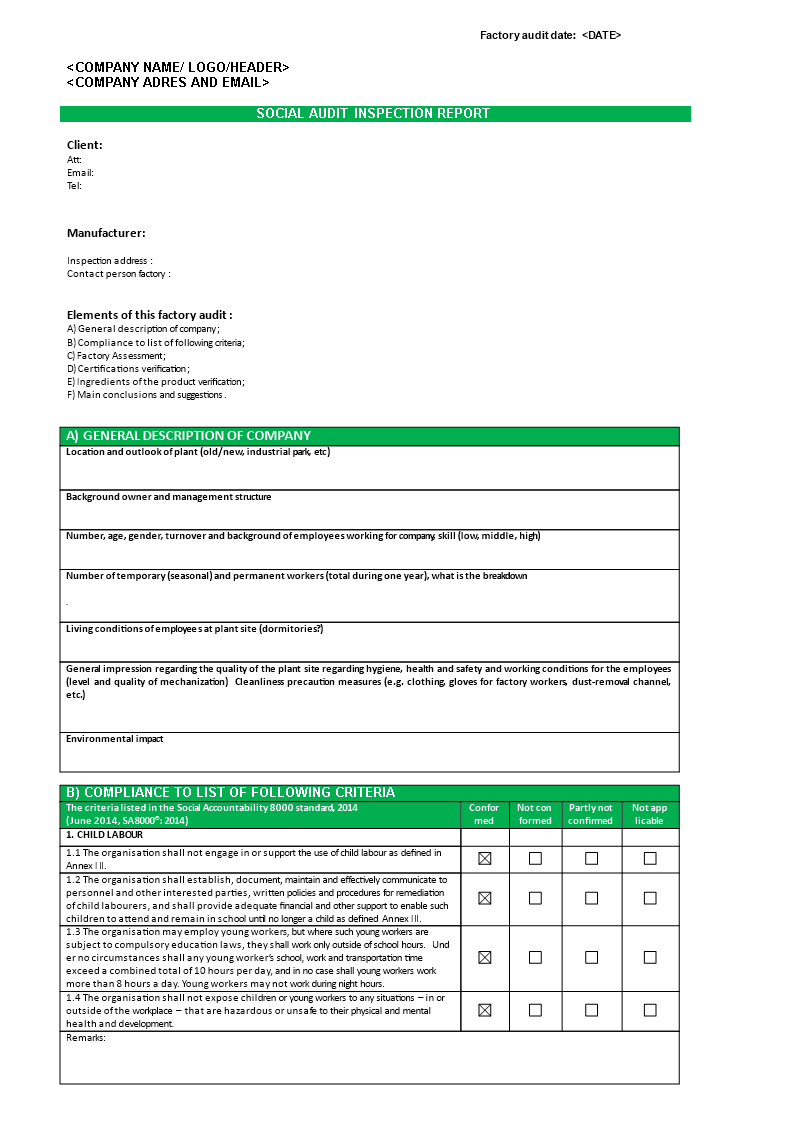 General Service Information:
What is AllBusinessTemplates?This is a website dedicated to provide templates for Business, Finance, Marketing & Legal purposes. We want to become the number 1 in your top of awareness if you need to, or plan to, work on a document. What is meant with Templates?The Templates we provide are basically forms or predefined letters you can easily customize with your own content, to create a professional document or letter. Our Templates are mostly .DOCX, .DOC, RTF (Word), .XLS (Excel) files, PPT.If you need the extension to be adapted, than you can order the template and request us the specific extension you are looking for in the 'comments field', and we will provide that as well.How can I benefit from your site?We are building the largest, most comprehensive and up-to-date database of professional Business Templates on the internet. Our website allows you to quickly find or verify a suitable professional Template for a document you need to create.Whether you are interested in Business, Legal, Marketing, FinanceTemplates, our service will guarantee you will be able to find and create successfully professional documents.Start today and:• Improve your Professional communication;• Finish Documents Faster;• Boost Your Productivity;• Satisfaction Guaranteed;• 10day Money Back Guarantee;• Save money on Lawyer fees or invested time.The Templates database on is constantly updated to provide you reliable and accurate Business Templates that need when you need to deliver professional documents.Start searching for the templates you need via keyword search in our 'search bar' on top of our website, or through alphabetical search. Or you just scroll in our database through the several categories that we have: • Finance & Accounting templates • Legal templates,• Human Resources & Employment • Resumes,• Internet & ICT, • Business Management & Planning, • Marketing & Sales, • Operations & Logistics.
General Product Information:
Download our premium Corporate Social Audit SA 8000 full template now!

We provide this SA 8000 customized inspection template that will enable you to improve your Corporate Responsibility by implementing Social Audits at your factories. This specific SA 8000 social audit template is already in use by several Social Auditors in China.

Corporate Social Audits (SA 8000) in China and AsiaOur certified SA 8000 auditors have over 10 years of experience in Corporate Social Responsibility Audits (SA 8000) in China and Asia. They can check the factory according to international standards, including the SA 8000 standard. We will work with you and your factory in Asia to prepare for this social audit. While we have a specific protocol for each standard; we can also include requirements specific to your company.
This Corporate Social Audit (CSA) will allow you to:
demonstrate to your clients and environment that you are socially responsible company.
be proactive about sustainable development.
avoid factories with dangerous working conditions, child labor etc.
know the gap between your vendors status and the SA 8000 certification standard.
make correct comparisons between your vendors.
save time and secure your business!
of course our Social Audit Template enables your inspector to write suggestions for improvement. Many customers and factories enact corrective action plans after an initial social audit. The implementation of the corrective action plan is the first step towards achieving the SA 8000 certification.
Download now our SA 8000 Social audit template, and we can guarantee you it will safe you time, costs and efforts and will improve your corporate social status to your customers!
Marketplace:
| | |
| --- | --- |
| Country: | China |
| Delivery Time: | immediately |
| Price: | 49 |
| Quantities: | 1 |
| Type: | Selling Offer |
Return to overview